Nuseed Nutritional is now a signatory member of the United Nations Global Compact.
Aquaterra® by Nuseed Nutritional supports the Ten Principles of the United Nations Global Compact on human rights, labor, environment, and anti-corruption. Aquaterra® is committed to making the UN Global Compact and its principles part of the strategy, culture, and day-to-day operations, and to engaging in collaborative projects which advance the broader development goals of the United Nations, particularly the Sustainable Development Goals.
Aquaterra operates within the UN Sustainable Development Goals to make positive social, environmental, and economic impacts.
The Global Goals are a collection of 17 interlinked goals designed to be a "blueprint to achieve a better and more sustainable future for all." Aquaterra® contributes to improvements towards Zero Hunger; Good Health and Well-Being; Industry, Innovation and Infrastructure; Life Below Water; Life on Land; and Partnerships for the Good.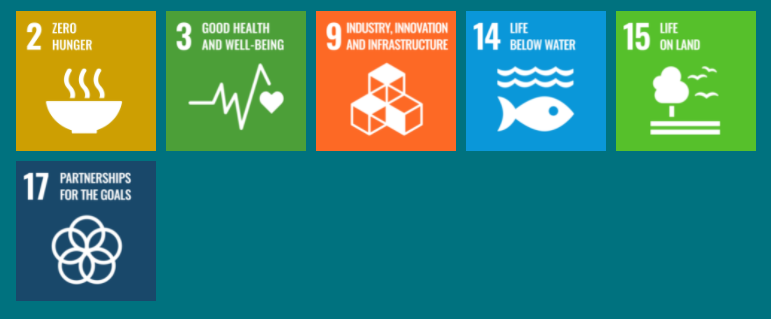 Aquaterra® progresses these goals with the advanced plant genetics that preserve ocean resources, rebuild soil, improve farmer livelihoods, and nourish people.
Aquaterra is positioned to scale efficiently. With can double the world's supply of omega-3 nutrition on less than 5% of current canola-producing land. Omega-3 canola is processed using the same infrastructure and facilities as conventional canola, simplifying growth and delivery to the market.
Nuseed Omega-3 Canola is raised on sunshine and rain, making production much less resource-intensive than algal oil. And by growing omega-3 canola, less GHG is released than harvesting marine resources by boat.
You can find more information about all our sustainability efforts, and alignment with the UN Sustainable Development Goals on our website!